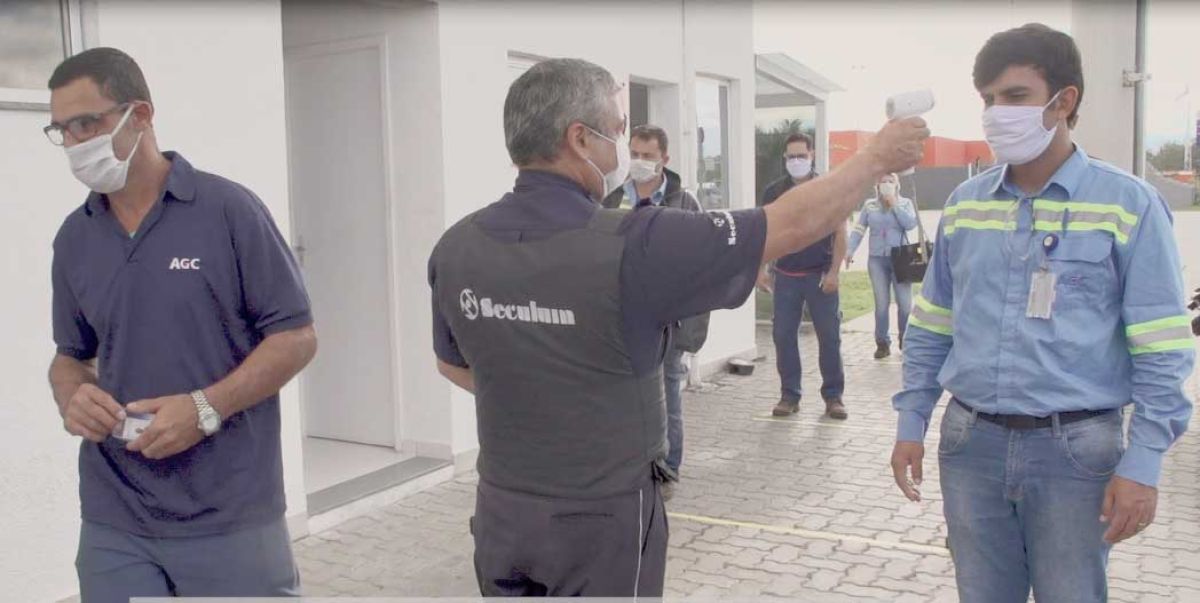 Get to know AGC Brazil's preventive measures against COVID-19
Since the beginning of the Pandemic, the company has adopted the measures recommended by the WHO
Guaratinguetá SP, May 2020 – AGC Vidros do Brazil's priority and commitment is to the health and safety of employees and their families, service providers, customers, and the community as a whole.
As soon as the World Health Organization declared the Covid-19 (Coronavirus) World Pandemic and the first cases appeared in the country, AGC adopted all the recommendations of the health agencies and took preventive measures to neutralize the contagion in its operational activities.
In addition to reinforcing social distancing and cleaning up the manufacturing units, all employees with the possibility of working under this regime were released to work at a Home Office and, for those who needed to be on the company's premises, security measures were reinforced.
Check out the main preventive actions:
Mandatory use of mask in company units
Sanitation of collective charter transport, before and after each trip
Measurement of the temperature of employees at the Ordinance (in case of fever, entry is not allowed and the employee is directed to medical care)
Demarcation of a minimum distance of 1.5m between each person in the collective areas
Container for cleaning shoe's soles before entering the factory
Availability of 70% alcohol for hand hygiene and collective equipment
Monitoring of all access by people outside the plant
Extension of opening hours for the Occupational Health Service
Constant cleaning of common touch points such as doorknobs and handrails
Nebulization of bathrooms, changing rooms and collective environments
Mandatory hand washing before accessing the cafeterias
Provision of meals in individual and closed containers
Mandatory use of gloves on collective machines, tools and equipment
Cleaning of machines for common use at each user change
Maintenance of open room doors for air circulation
Limit of up to 3 people in meetings, respecting the distance of 1.5m
Conducting frequent Safety Dialogues for preventive guidelines
With the care of the company and each employee and visitor, this challenging moment will be overcome with much cooperation and collective responsibility.
#allagainstcoronavirus