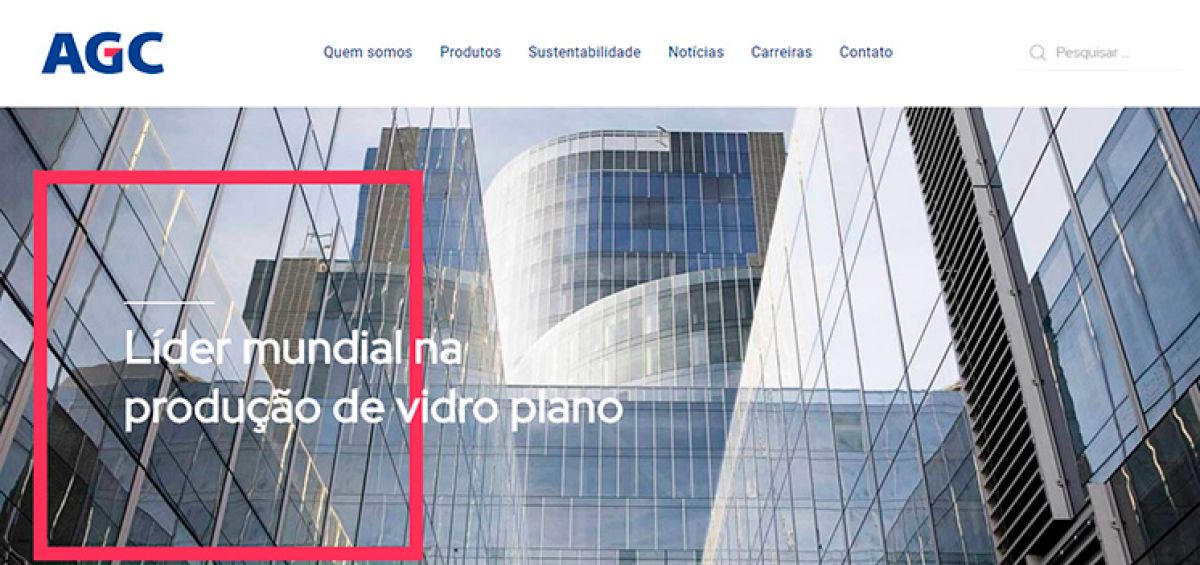 The new AGC Brasil website is available
Platform launched this month brings corporate and product content
Guaratinguetá SP, June 2020 – If you are reading this note and browsing the pages of agcbrasil.com, you can see that AGC has updated the online platform. From now on, institutional information, news and the entire product portfolio of AGC Glass of Brasil are available virtually.

On the website launched this June, in addition to institutional information, you will find exclusive pages for each AGC Brasil business, where you can learn more about glass for civil construction, the automotive division, and learn about AGC Chemical solutions.
The platform will be in constant evolution and will be improved every day in order to offer useful tools for customers, partners and consumers. The idea is for the site to be a reference for everyone who wants to expand their knowledge of a material as versatile as glass…
If you have suggestions and questions about the content available here, share it in the Contact area.
Always follow our page and stay updated with news from AGC Brasil.